Bengal Cat Breeders Directory
Welcome to our Online Bengal Cat Breeders Directory which is a FREE open Directory for all Responsible Bengal Cat Breeders who are outside of the United Kingdom.
If you want to be added to our growing Online Directory simply Email us stating your Cattery Name, Website, and a brief Summary of your Business as you see below and we will add you to the page.
We are happy to pass on customers who land on our page if they are from other countries as we do not send our Beautiful Bengal Kittens on long road trips across the Pond!
All Listings must be registered with the GCCF or TICA

Be located outside the United Kingdom

Have a website presence for a Link Back

Optional – Provide an Email Address for your Directory

To add your Free Listing Email Us
USA Bengal Cat Breeders
EUROPEAN Bengal Cat Breeders
AUSTRALIAN Bengal Cat Breeders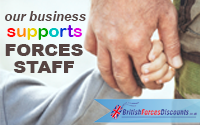 Animal Fact Guide
– Did you know that octopuses change color depending on their mood or that cougars can't roar? Animal Fact Guide showcases fascinating facts about animals from around the world. We also feature a wildlife blog and fun downloads like coloring pages, mazes, and word puzzles.
Cat News